A man has been convicted of the attempted murder of a Somali woman after knocking her over in his car and then going back to run her over as she lay helpless on the ground.
Mother-of-nine Zaynab Hussein suffered life-changing injuries in the attack in Leicester last September.
Her life was saved after extensive specialist surgery but she remains confined to a bed.
Paul Moore, 21, from Leicester, was found guilty at Nottingham Crown Court.
Jurors also convicted him of the attempted grievous bodily harm of a 12-year-old Somali girl, for trying to drive into her minutes after the first attack.
Moore – who has previous convictions and was on bail for a charge of causing grievous bodily harm when he was arrested for the attack – looked straight ahead and showed no emotion as the verdicts were read out.
In the hours leading up to the attack, which happened five days after the Parsons Green attack in London, Moore had been drinking heavily with friends.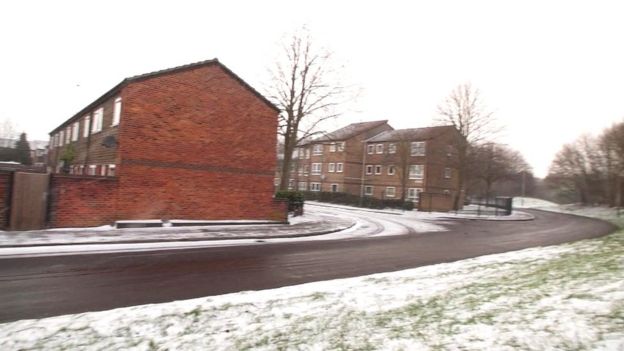 Mrs Hussein was returning home after dropping off her two youngest children at school when she was knocked down.
She was thrown by the force of the impact into the wall of a house in the Beaumont Leys area of Leicester.
In two witness statements provided from her hospital bed, she said she could feel blood on her forehead and had lost sensation in her limbs, believing them to be broken.
She tried to reach her mobile phone to call family and was crying for help. Two drivers stopped to ask if she needed help, but then drove on.
Mrs Hussein was left with a fractured pelvis, spine and multiple other injuries including severe breaks to her limbs.
Two young men who had been in the car told police that Moore, who is unemployed, had told them he wanted to run someone over. After he first hit Mrs Hussein, sending her flying, the pair jumped out of the still-moving car.
Moore performed a U-turn to return to the scene. He drove past Mrs Hussein and seeing her on the ground, he turned the car around, mounted the pavement and drove over her with all four wheels.
He then drove off again and spotted a 12-year-old Somali girl, identified by him as a Muslim because of her headscarf, walking to school with her cousin. Moore drove at her, apparently mounting the pavement again, but this time he clipped her side, sending her bag flying. The girl was unharmed but shaken.
During the trial, the jury heard that after the attack Moore turned up severely drunk at the home of his half-brother, Lewis Welsh, and told him in offensive, racist terms, why he had attacked the woman.